Cambridge Tree Trimming
Professional Tree Pruning Services in the Greater Boston Area
We want to ensure that your outdoor space thrives with the regular maintenance your trees need to live a long, healthy life. Barrett Tree East has 15 years of experience as your locally owned tree professionals with TCIA and BBB accreditation. Pruning and trimming increases airflow, promotes wellness, and can create an even shape for improved plant growth and flower production. When you need expert tree trimming and pruning in Cambridge with a team that'll treat you like family, count on Barrett Tree East.
We make your trees living works of art. Schedule your appointment by contacting us at (617) 344-9964.
Pruning FAQ
Creating a beautiful outdoor space can be difficult if you don't know the proper maintenance required to help your area thrive. Our certified arborists are here to help by answering these common questions.
How often should I schedule a pruning?
Based on the tree species, we can help you decide the best time of year to prune your tree. Trimming at the wrong time of year can adversely affect its growth. Schedule a pruning annually to remove deadwood and help your tree flourish.
What is the difference between trimming and pruning?
Pruning focuses on enhancing health by increasing airflow and light. Trimming is more cosmetic by adjusting the tree's shape or appearance to match your ideal landscape.
Can I DIY tree pruning?
When you need tree pruning, it must be done by our certified professionals who know the proper techniques. Over-pruning can kill your tree and using the wrong tools will further damage your tree's health, achieving the opposite of what we aim to accomplish.
We have over a decade of experience completing expert tree trimming and pruning in Cambridge, so your landscape looks its best throughout the year. For small-town treatment with big-city expertise, count on Barrett Tree East now!
Benefits of Tree Trimming
Taking good care of your tree can increase its strength and longevity so you can make memories under its shade for years to come. There are multiple trimming techniques, including crown thinning, lifting, and reduction, that can open the canopy for more sunlight, increase the space underneath, or reduce its overall height. Our arborists can help you choose which trimming technique will help you reach your outdoor dream space.
Properly maintaining your trees with this service offers these benefits:
Improves overall health
Increase sunlight exposure
Detect disease in advance
Minimize damage
Increasing the overall health of your tree is a cost-effective solution that prevents you from paying later for the damage caused by fallen limbs on your property. By regularly maintaining your tree, our professionals can increase sunlight exposure for higher productivity and detect diseases before they become detrimental. We're in the business of taking care of trees, so we'll work hard to preserve your tree's health with early disease detection. Our tree trimming and pruning technicians in Cambridge are the only local, experienced arborists you should count on.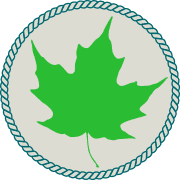 Our staff is dedicated to pursuing continuous educational opportunities. This ensures we meet your tree needs and provide informed and improved decisions on your property.

Focus on Tree Preservation

Our team of experienced Certified Arborists and seasoned professionals has the resources and equipment to provide and deliver tree care solutions. We focus on tree preservation and plant health care.

Our highly trained staff includes Certified Arborists, Certified Treecare Safety Professionals, and Licensed Applicators. We believe in providing the highest quality of work, every time.

We are proud to be the area's only locally-owned company that is accredited by the Tree Care Industry Association. Our safe, professional, and trained tree experts are ready to help you.