Cambridge Stump Removal & Grinding Services
At Barrett Tree Service East, we understand the importance of removing tree stumps from your property. Not only do stumps pose a safety hazard, but they can also attract pests and fungi. Our team of experts provides stump removal and grinding services in Cambridge, MA, and the surrounding areas. We pair industry-leading practices with time-tested equipment to deliver a fast, safe, and affordable service for our community.
Contact our accredited team today at (617) 344-9964 to learn more.
Stump Grinding Service in Cambridge, MA
Professional stump grinding services comprise several processes that involve a meticulous approach and attention to safety. Initially, our team will inspect the stump to ascertain its size and the complexity of the root system. Based on this evaluation, we select the appropriate grinding machine to effectively grind the stump down to, and often below, ground level. Simultaneously, a proactive approach is taken to manage the spread of debris, ensuring a minimal impact on the surrounding environment.
Beyond the physical grinding, our service also includes a thorough cleanup of the site and, at the client's request, can include the backfilling of the hole with grindings or topsoil to restore the landscape.
No matter the complexity of the project, our professionals adhere to stringent safety protocols and are fully insured, providing peace of mind to our customers.
Tree Stump Removal
In cases where grinding is not enough, we also offer tree stump removal services. Similarly to our grinding service, our removal process begins with a preliminary inspection to determine the type of tree species, which directly influences the hardness of the wood and the complexity of the root system. Once this evaluation is complete, the appropriate equipment and machinery are chosen. This could range from small, portable stump grinders for tight spaces, to larger machines for extensive root systems.
Our professionals then methodically grind down the stump, ensuring every bit of the tree is removed to prevent regrowth. Throughout the process, precautions are taken to protect surrounding plants and structures from debris. The remaining hole is then filled with grindings or topsoil, depending on the client's preference.
Throughout the process, our professionals maintain strict safety protocols, ensuring the timely and effective completion of the task while minimizing disruption to the property.
If you are searching for stump grinding or removal services near you, look no further than Barrett Tree Service East. We are dedicated to providing our customers with the highest quality of service and ensuring their satisfaction with every job.
Contact us today at (617) 344-9964 to schedule your service.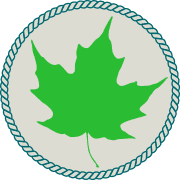 Our staff is dedicated to pursuing continuous educational opportunities. This ensures we meet your tree needs and provide informed and improved decisions on your property.

Focus on Tree Preservation

Our team of experienced Certified Arborists and seasoned professionals has the resources and equipment to provide and deliver tree care solutions. We focus on tree preservation and plant health care.

Our highly trained staff includes Certified Arborists, Certified Treecare Safety Professionals, and Licensed Applicators. We believe in providing the highest quality of work, every time.

We are proud to be the area's only locally-owned company that is accredited by the Tree Care Industry Association. Our safe, professional, and trained tree experts are ready to help you.