Cambridge Tree Removal
Greater Boston's Experienced Arborists, Removing Trees in Somerville & Surrounding Areas
Dead or diseased trees can make your landscaping look disheveled and unsafe. We can remove your tree whenever it becomes a hazard for your space as professionals with over 15 years of experience. We understand that you can make years of memories under a tree but removing the tree doesn't take away your memories; it offers a chance for growth with a new plant. Barrett Tree East is the only local team with both TCIA and BBB accreditation when you need expert tree removal in Cambridge.
---
Reach out to us at (617) 344-9964 to speak to a member of our team today about how we can help with your tree removal needs in Cambridge and the surrounding areas!
---
Does My Tree Need to Be Removed?
Leaving a rotted tree in your yard is dangerous to your home and loved ones.
Here are a few questions to consider if you're not sure about removal:
Is the tree healthy?
If 50% or more of the tree is damaged, it may continue to live by fostering limited or abnormal growth. This affects the aesthetic of your landscaping and is dangerous if the disease or damage continues to spread.
Is the trunk damaged?
You may notice significant trunk damage like long, vertical cracks, dead branch stubs, or large old wounds that suggest internal decay. If the damage is more than 25% of the trunk circumference, it won't recover and needs to be removed.
Is it hollow or leaning?
Our expert tree removal technicians in Cambridge suggest you remove the tree if it's hollow or leaning more than 15% to either side. A hollow tree vastly affects trunk strength, and a significant lean puts you at risk for sudden breakage. This preventative service can help you avoid a tragic accident.
If you're still unsure if it's time to remove your tree, don't hesitate to reach out to our team for answers. It's important to us that we take care of your tree, so we'll do whatever we can to preserve it before suggesting removal.
However, safety for your loved ones and home is vital, so we'll never leave a hazard in your yard. If you've chosen Barrett Tree East before, we provide emergency services if a storm or other event has caused your trees to be dangerous.
A damaged tree must be removed safely so it doesn't fall in the wrong direction and hurt our team or your property. We'll begin every removal by evaluating the height of the tree and creating a fall plan, including the direction based on the tree's height and necessary escape routes. Trees less than ten inches in diameter can often be cut down without much risk.
Larger trees require that we remove the limbs and trunk separately. We can rig each limb down to protect the area if the tree is near a structure. Otherwise, we'll remove the limbs moving up from the bottom. Then, depending on the size of the trunk, we'll let it fall in one piece or cut it into sections.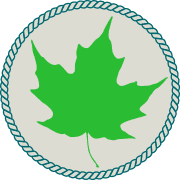 Our staff is dedicated to pursuing continuous educational opportunities. This ensures we meet your tree needs and provide informed and improved decisions on your property.

Focus on Tree Preservation

Our team of experienced Certified Arborists and seasoned professionals has the resources and equipment to provide and deliver tree care solutions. We focus on tree preservation and plant health care.

Our highly trained staff includes Certified Arborists, Certified Treecare Safety Professionals, and Licensed Applicators. We believe in providing the highest quality of work, every time.

We are proud to be the area's only locally-owned company that is accredited by the Tree Care Industry Association. Our safe, professional, and trained tree experts are ready to help you.