Tree Services in Cambridge, MA
Contact us for Tree, Plant, and Turf Care in the Greater Boston Area
Our team at Barrett Tree Service East specializes in ensuring the longevity of your property's various plant life.
We pair modern technology with time-honored knowledge to provide solutions that are both sustainable and effective.
We offer pruning and trimming, planting, removal, preservation, and general care for all types of tree species. Additionally, we have the know-how to improve the health of your landscape's other diverse plants and turf.
Because of our expertise and commitment to providing quality service, customers have trusted us for more than 15 years. Visit our reviews page to read what property owners have said about our team and find out why.
For tree, plant, and turf care, call (617) 344-9964 today or fill out our online form and let us know what we can do for you.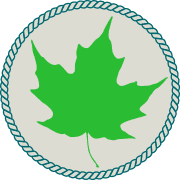 The Best Ways to Keep Your Trees Healthy
Simply put, regular attention is the best way to ensure your trees are healthy. While this sounds straightforward, many things go into tree care that can require both professional knowledge and equipment. Fortunately, we have the resources to deliver exactly what your property needs.
Our Medford tree services include:
Pruning and trimming: Ridding trees of dead or diseased limbs can stop the spread of diseases, allow healthy leaves to absorb sunlight more easily, help branches better withstand forceful wind, reduce the risk of damage to your gutters or power lines, and improve their appearance.
Cabling: This technique strengthens weak or sagging branches, which can prevent them from breaking and causing damage or injury.
Removal: Sometimes property owners must uproot a tree because it is unhealthy or in the way of a new landscape design or construction project. In these instants, it is important to have a professional perform the removal for the sake of safety and efficiency.
Stump grinding: This process grinds stumps some four to six inches below ground, effectively turning a formerly unusable area into one that can be reseeded or replanted.
If you are unsure about what service your trees might need, do not worry. Our team will be glad to consult with you about what will be best to keep yours healthy for years to come.
Trusted Experts for Turf and Plant Care
Not only do we provide expert tree care, but we also offer invaluable services for plants and turf in Medford that can keep your landscapes healthy and beautiful from one season to the next. Our team has years of training and knowledge in these areas, making us your go-to for anything from improving soil quality to reducing the impact of insects and diseases through targeted treatments.
For over 15 years we have been successful working on all types of properties because we tailor solutions to the needs of their specific vegetation. If you are looking for this kind of individualized approach, you can trust our team. Find out more about the types of products and techniques we use to maintain and bolster vegetation health by visiting our plant care page. For property owners that want to strengthen their turfgrass, see how we can ensure it remains hearty and lush by visiting our turf care page.
We are eager to help you! Call us today at (617) 344-9964 or reach out to us online.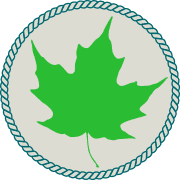 We'll Go Out on a Limb So You Don't Have To!
Don't Take Our Word For it Check Out Our Reviews
"Alden and his team at Barrett Tree Service did an exceptional job as certified arborists to return a number of specimen trees and bushes back to balanced, attractive, and healthy plantings."

- Gail L.

"I've been extremely happy with Barrett Tree Service and they will continue to get my business. The climbers are great. Sales is great and so is the front office. It's practically frictionless. Good people who know what they are doing."

- Jeff B.

"They always do a good cleanup job after they are finished trimming."

- Leslie B.

"The team did the work efficiently and was very friendly, despite the pouring rain that day. Would definitely call Alden and his team again for any tree work we need!"

- Anne L.

"The folks at Barrett are a pleasure to work with. I have recommended them to family and friends and all have had good experiences."

- Jean B.

"A tree and its stump needed to be removed in order to repair a fence. Barrett did a wonderful job. The tree was down quickly and the crew was very responsive. We will be using them for all of our future tree care needs."

- Laura R.

"The entire crew was friendly, and professional, and did a great job of cleaning up when the work was completed."

- Norman

"They always do an excellent job, leave the space clean when they are done and are super friendly and professional."

- Maria L.