Tree Service in Medford, Ma, and Surrounding Areas
Our approach is to keep plants in balance with nature, treating only where appropriate. From organic to traditional, we have multiple options available to address most nutrient, insect or disease issues encountered. We also offer tree removal when needed. Our plant health care professionals are Certified Arborists and Licensed Applicators, actively engaged in advancing their knowledge through continuing education.
Reach out to us at (617) 344-9964 to speak to a member of our team today about how we can improve the beauty and health of your trees!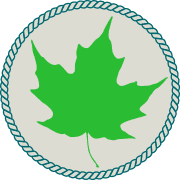 Our staff is dedicated to pursuing continuous educational opportunities. This ensures we meet your tree needs and provide informed and improved decisions on your property.

Focus on Tree Preservation

Our team of experienced Certified Arborists and seasoned professionals has the resources and equipment to provide and deliver tree care solutions. We focus on tree preservation and plant health care.

Our highly trained staff includes Certified Arborists, Certified Treecare Safety Professionals, and Licensed Applicators. We believe in providing the highest quality of work, every time.

We are proud to be the area's only locally-owned company that is accredited by the Tree Care Industry Association. Our safe, professional, and trained tree experts are ready to help you.