General Tree Work in Cambridge
Comprehensively Taking Care of the Greater Boston Area
It's essential to support the environment by planting and maintaining trees, but it's important that these trees don't put your home or family at risk. Barrett Tree East provides a team of certified arborists as the only local business certified by the BBB and TCIA. We work hard to help maintain your trees with pruning and cabling because we want to avoid tearing down trees. However, we understand how stumps can be disruptive to your space and an easy tripping hazard. That's why we offer stump grinding and removal to clear your backyard of debris.
Our General Services
Properly maintaining the trees around your home is critical to prevent an accident that hurts your or your house.
We provided these various solutions for the trees you love:
Tree pruning: Removing dead branches and shaping helps your tree stay healthy while offering a sleek look to your landscaping.
Cabling: If your tree had two sprouts instead of one, it could produce a unique 'V' shape. Though it's beautiful, it puts your tree at a higher risk of separating. Cabling is a preventative service to keep the trees together, so they don't fall unexpectedly.
Stump grinding: If you have stumps throughout your yard, let us take your space back with our grinding services that can help prepare your yard for new landscaping. Our expert stump grinding in Cambridge can remove this tripping hazard with ease.
Stump removal: Stump grinding can efficiently level the area, but you'll have to wait for the roots to decay, and the tree can resprout. Stump removal eliminates the roots to prevent resprouting and makes replanting other landscaping easier.
Don't delay when our expert general tree technicians in Cambridge are here to help. Call (617) 344-9964 when you are ready to schedule an appointment!
Stump Removal vs. Stump Grinding
Deciding whether stump removal or grinding will work best for your space can be difficult. Depending on your future plans and budget, our certified arborists can help you decide which service will work best for you.
Stump grinding is typically a more cost-effective service that is faster, eco-friendly, and prevents a gaping hole. The ground stump can then be reused for mulch. Unlike stump removal, this option isn't labor intensive, and the material is reusable. However, the roots are left in the ground, which leaves you vulnerable to resprouting and makes it difficult to plant anything in the area.
If you want a new landscape in the place of the stump, consider stump removal to eliminate the stump and its roots thoroughly. This can leave a large hole depending on the size of the root system, but it makes installing new plants easy. You're also not at risk for root decay or resprouting. This solution is more labor intensive, so it's more costly than grinding.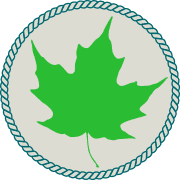 Our staff is dedicated to pursuing continuous educational opportunities. This ensures we meet your tree needs and provide informed and improved decisions on your property.

Focus on Tree Preservation

Our team of experienced Certified Arborists and seasoned professionals has the resources and equipment to provide and deliver tree care solutions. We focus on tree preservation and plant health care.

Our highly trained staff includes Certified Arborists, Certified Treecare Safety Professionals, and Licensed Applicators. We believe in providing the highest quality of work, every time.

We are proud to be the area's only locally-owned company that is accredited by the Tree Care Industry Association. Our safe, professional, and trained tree experts are ready to help you.