After years of providing top-quality tree and plant care services, our most loyal customers began to ask if we could offer the same kinds of planting and maintenance solutions for turf. We answered the call by bolstering our team with more experienced specialists and establishing a department dedicated to individualized and environmentally responsible turf care. Since 2020, our customers have come to rely on this service, just as they had with our many others. We offer superior results, with the same aim to preserve our customers' natural spaces so that they can enjoy them for years to come.
For unmatched turf care solutions in Cambridge, contact us online or call (617) 344-9964.
Our Turf Care Programs
Our approach to turf care is simple: we use quality products and focus on proactive solutions that help us stay ahead of issues and keep our customers' turf vibrant and healthy. This is the foundation of each of our turf care programs, which we designed to meet the varying needs of our diverse clientele in Cambridge and the greater Boston area.
Our three turf care programs:
Base: This program includes seasonal fertilizer treatments with quality compost and sustainable nitrogen sources that reduce the need for synthetic products and pesticides.
Organic: The central component of this program is fertilizer applications with organic compost. For property owners that are interested in a totally organic approach to developing soil biology and structure, this treatment plan is ideal.
Signature: This program features routine monitoring, soil testing, and treatments that can fight disease, make soil more nutrient-dense, and strengthen turfgrass. All these things combined make this our most comprehensive turf-care plan.
If you are interested in getting the benefits of our turf care programs, consult with one of our professionals today. We are always eager to speak with customers about the ways we can keep their turf healthy.
Choose from the Best Turf Products
Whether you hire us to perform a one-time treatment or enroll in a program, you have access to some of the industry's best products that can provide your turf with the exact nutrients and other materials it needs to stay healthy.
Products we use include but are not limited to:
Organic Materials Review Institute (OMRI) Certified Organic Compost Fertilizer: These are all-natural products that the OMRI independently reviews to ensure they meet high standards. This fertilizer enhances soil and plant health by providing both with ample nutrients.
Calcium: This element is essential for all types of plant growth, and it can be especially beneficial for turf, as calcium strengthens grass on a cellular level, stimulates its metabolism, and helps it withstand pests and diseases.
Seaweed Extract: Adding this to soil promotes root growth and disease resistance, which can sustain turf life.
Natural Humates: This organic carbon material that once added to the soil can enhance its moisture and nutrient retention.
Molasses: The sugar in molasses provides your soil with carbohydrates, minerals, and other nutrients that promote microbial growth and increases the nourishment your turf's roots can access.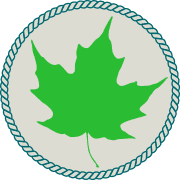 Our staff is dedicated to pursuing continuous educational opportunities. This ensures we meet your tree needs and provide informed and improved decisions on your property.

Focus on Tree Preservation

Our team of experienced Certified Arborists and seasoned professionals has the resources and equipment to provide and deliver tree care solutions. We focus on tree preservation and plant health care.

Our highly trained staff includes Certified Arborists, Certified Treecare Safety Professionals, and Licensed Applicators. We believe in providing the highest quality of work, every time.

We are proud to be the area's only locally-owned company that is accredited by the Tree Care Industry Association. Our safe, professional, and trained tree experts are ready to help you.